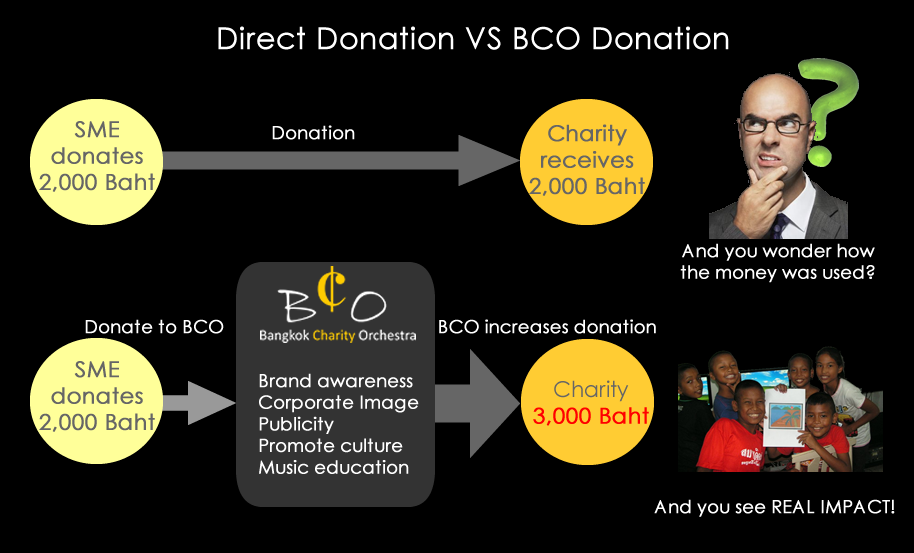 The Bangkok Charity Orchestra (BCO) relies on kind support from local companies and SMEs, without whom it will not be able to perform entirely for charities.
KSME 15 CORPORATE SUPPORTER - 5,000 BAHT


- Receive up to 2 complimentary tickets per concert
- 10% discount on concert tickets for 1 year
- Company name on website* and programme note
*Our website is ranked as top 26% of all websites and generates a substantial traffic monthly
SPECIAL OFFER FOR KSME 15 SUPPORTERS...

In association with our website sponsor, excellite.com, the one-stop solution for SME website development , KSME 15 supporters gets 15% discount on web development services. Basic SME website starts from 15,000 Baht.
It is important for any business to establish its web presence to generate revenue streams, establish communication channels or streamline business operations. However, only 10% of Thai businesses have websites. excellite.com helps you be in that 10%.
Click to benefit from this offer!